MOTIVATING YOUR TEAM FOR MORE SUCCESS
Vernon Stading is an entrepreneur at heart and does public speaking for companies as well as motivational speaking on leadership and faith based theme presentations all over the United States and Internationally. Vernon has helped others start hundreds, if not thousands of businesses by giving them the tools and motivation they need to be successful! His Faith led him to begin his own businesses, create the Small Business Advisory Board, and also a not-for-profit that helps businesses  and has led him many others through their trials by offering free consulting and free tools to succeed.
Vernon has a strong leadership background and has been helping business owners succeed and make more money for over 20 years.  This has also lead to many public speaking and motivational speaking requests in front of thousands of entrepreneurs and Christians.  He has managed and led operations teams at every level of management, and has experience working with business owners teaching them how to make their operations more profitable and successful. In addition, he is an expert at helping business owners create processes, systems, policies and procedures that streamline their business and ultimately help them make more money and be able to weather the storms that life can bring. Vernon has a unique knack for developing and building relationships with business owners so that the trust level is high. When the trust level is high he is able to help them improve their business and take it to a new level! Regardless of what your business needs are, he is an ideal candidate to help take your company to the next level.
Testimonials.
We have been blessed to have helped businesses in literally just about every industry and segment imaginable.  We have spent lots of time with companies that need to bring back leadership, teamwork and motivated staff to their organizations!  We can do the same for you with our
Whatever your business is, we are certain that we can help you become more successful and make more money through our public speaking and teachings!  Vernon is dedicated to your success!
"Vernon is a leading authority on business health and profitability. When he speaks in front of business owners and entrepreneurs he has an unique ability to educate and motivate his audience to look below the surface and see what obstacles and challenges exist between where they may be at now and a higher level of success in their businesses.
I would highly recommend Vernon for speaking engagements/presentations for seminars, corporate training sessions, dealer/franchisee or mastermind meetings. Vernon delivers…"
Larry Davis, Owner- Fox Tacks Marketing
"I've had the pleasure of seeing Vernon speak on several occasions. His personal stories along with his overall knowledge of business needs makes it very easy to relate to him. I always come away with action items to implement each time."
Cathy Gumbiner, President- Hall of Fame Financial
"I've seen Vern speak on more than one occasion, including him speaking to clients of our own. His messages are important and his delivery is impactful! We'll continue to use Vern as his speaking has absolutely provided significant value to us."
Kellen Fish, Partner- KTF Law Firm
"I own an IT and managed services company and before I met Vernon and Devoted Enterprises, I had zero work life balance. He not only helped me set expectations with my staff, but he gave me the tools and ideas needed to take my business from a "hobby" (because it wasn't profitable as it should have been) to a thriving successful business where I can now go on vacation and away for the weekend without worrying about my business! He is worth every penny because he got me motivated again!"
Troy S., Owner, Sol-Is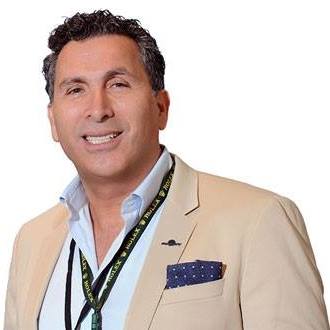 "Vernon and Devoted Enterprises are an absolute machine! I have never seen someone work as hard for my business as they do. I have not had the best luck in the past with "coaches" or "consultants" because the value wasn't there. They are worth every penny! If you want to learn work life balance and get your swagger back, you need to hire them and get them to teach you what processes and systems you need in your business to make you more successful and profitable."
Joe A., Owner, Accar Jewelry
"I used to hate coming to work every day and was on the verge of leaving the organization until they brought Vernon in to work with us. The changes that he made in our organization were amazing and he reversed five years of negativity and no team work in a matter of months! He is the best motivator I have ever worked with and to this day we use his sayings and teachings and have coined them "Vern-isms."
Tracy C., Financial Services District Manager
Contact Us.
LET'S TALK.
Contact Vernon today!
Please call us at 952-582-4669 or send us a message at info@devotedenterprises.com with any questions or comments you have for us. We will return your message as soon as possible!